Great Customer Experience Drives Great Results
PTP is a professional services firm delivering innovative customer service solutions across contact center and CRM platforms that cut costs, enhance investments, and improve customer satisfaction.
jump ahead of your competition
Ensuring you're set up to deliver the best customer service doesn't just improve satisfaction, it improves your bottom line. More than two-thirds of companies now compete primarily on the basis of customer experience. Don't be left behind. We can help you move to the front of the pack and get the most out of your investments.
increase customer satisfaction
Happier customers = longer-term customers
gain a competitive advantage
Stop losing your customers to your competition
reduce operational costs
Solutions to improve operations
86% of Buyers Will Pay More
Seeing your customers happy makes us happy
It's why we exist, and why we've developed innovative customer service solutions for some of the best brands in the world.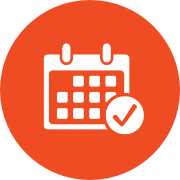 Schedule an assessment
Our subject-matter experts bring an outside perspective to your challenges.
Get customized solutions
Our people will provide a clear plan and innovative ideas to improve your customer service.
Partner with our team
Gain access to trusted experts who will implement your solution, integrate your existing systems, and train and support your team.
Improve Customer Experience
If you're looking for the best solutions to improve your customer experience and win more happy customers, fill out the form below to download our eBook.