Not all Millennials Sleep with their Phones – Know Your Customers Before Segmenting Them.
At 32 years old, I'm considered a Millennial. A recent high school graduate is also considered a Millennial. I like to think that I have different belief systems, tastes, and a pre-frontal cortex that's slightly more developed than an 18-year-old. Don't get me wrong – there are many benefits to being 18, with newfound freedom and 4 years dedicated to learning…it's just that, I'm not 18.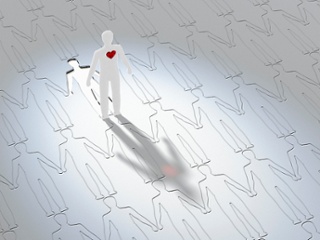 While I know this, there are many marketers that do not.
As a Millennial, marketers accuse me of being technically savvy, self involved, overeducated and underemployed, and generally resistant to the term 'Millennial'. While the last item is certainly true, I think using demographic cues as a way to segment and label prospective customers can be harmful. It paints me as a flat character, when I am undoubtedly round.
For example, if you were to trace my recent purchase – I looked at an item in a catalogue, went to the store to see if it was of good quality, found it on sale through a different online retailer, read a few social reviews and then finally purchased it. It took about a month for me to make the purchase. If you were to trace my preferred customer service channel – I've called in and pressed 0 to escape the IVR and speak to a live operator every time.
Rather than label different customer segments by demographic – we need to use the more detailed and meaningful information about our customers to truly reach them. We need to understand that not all customers fit into a box, but many of us have purchasing patterns or customer journeys that lead us to make/not make purchases.
What data should organizations use to segment?
Marketers have messaging they've tested on sample groups based on customer personas and product roadmaps – we know the questions customers ask when making a purchasing decision, who has responded to which messages, a customer's sentiment on social media, the best times to reach customers and the importance of multi-channel engagement.
Sales representatives have a rich knowledge of a customer's pain points, desires and needs from engaging with customers one-on-one and developing lasting relationships. And perhaps most importantly, contact center representatives gain information from customer satisfaction surveys, self service profiling and real-time interaction reporting.
This allows organizations to track a customer's journey to better understand interests, products purchased, channels of choice – which may be different for marketing versus customer service or nonexistent due to the rise in omni-channel behavior– and past service issues to predict next contact resolution for proactive customer engagement.
As a whole, this enterprise-wide insight will produce a much better view of the customer than an infographic that outlines demographic descriptors. It also highlights the importance of sales, marketing and service departments working together to create a holistic view of the customer. With a central customer intelligence database – you can even automate reports tailored to a department's needs to extract the right information at the right time.
How and why should I develop a round persona?
To create a round persona that is meaningful and will add strategy to your messaging and the way you engage your prospects and customers across marketing, sales and service – you need to understand your prospects and their business at a deep level. You need to leverage internal customer insight, industry insight as well as competitive and prospect research across news and social sites.
Sales and marketing need to be operating seamlessly together, so your marketing team understands the different sales cycle stages and the challenges and questions customers have during each stage. These questions can then be turned into content assets, allowing you to offer strategy and helpful knowledge that advances a prospect's understanding of how they are going to resolve their pain points at exactly the right sales stage. Until you truly understand your customers, you can't address their needs and show them that you are the right organization to solve their challenges.
Ardath Albee, who is a guru when it comes to leveraging personas to create valuable content, states that "content marketing means being so relevant to your target audiences that they can't help but pursue you to help them achieve critical business objectives."
How many personas should I target?
Your organization may target many different verticals or just one vertical. If you target ten different verticals, and then three different decision makers within those verticals – you do not want to design 30 personas. First, because it is time consuming and you will stall campaign timelines and the sales cycle and more importantly because you will drive yourself insane.
If you did decide to give up sleeping and design 30 personas, what you would realize is that many of the vertical personas share common traits – while you don't want to stereotype, there are common threads to challenges that prospects have.
Many content strategists claim that you want to start with 2-3 personas, to be sure that you are targeting the right people and then expand based on your learnings.
How do I know which digital channels to invest in?
Personas also offer insight into which channels and types of content you need to create at a given sales stage. If your customer personas detest receiving work related content on their Facebook page or visit Facebook once in a blue moon – you aren't going to market to them via this channel. If your persona uses multiple channels seamlessly – you are going to market consistently – in message and experience – across all channels. Likewise, if a prospect is just becoming aware of a challenge that needs to be solved or a purchase need and is doing preliminary research to see what's out there – you are not going to send them a video demo of your product or an e-mail that says "buy now" – instead, you might start with a lightly branded tip sheet, a list of what's hot this season or a whitepaper that educates but also leaves the prospect wanting more.
While it's true that creating a persona that gets at the heart of your prospect's pain points and desires is an involved process – it's a necessary step in creating strategic content that will actually reach your choice audience. It's a step that will keep you from thinking that I spend 18 hours a day on social media and detest personal phone calls. It's a step that will allow you to invest in the right channels, target the right people and grow customer loyalty with the right messaging.
Authored bY
Andy Middleton
Andy is a consultant with over 16 years of experience in professional services and systems integration who specializes in planning and implementing customer-centric, multi-channel solutions that increase customer satisfaction, decrease cost, and increase revenue throughout the customer journey. He's an expert in customer experience and contact center strategies, processes, and technologies.
DON'T MISS A POST!
Subscribe today to have our stories delivered directly to your inbox.