Creating Customized Experiences for
UPS Capital
Using a top-down assessment, PTP helped UPS Capital (UPSC) achieve an enterprise-wide realignment of their overall strategic vision. Our integrated customer experience approach allowed for a significant shift in UPSC business processes as well as their view of customers as a whole.
THE CHALLENGES
Although UPSC's existing print and online knowledge bases adequately solved many routine customer problems, a lack of a well-unified base was creating challenges, including:
Missing insights and increased convenience that was limited to channels outside online and print

Data existing in silos, leaving management without real-time or historical customer profiles

A strain on customer service resources
Innovations that Led to Improved Customer Satisfaction
PTP conducted an in-depth evaluation of the USPC customer experience, identifying key technology gaps that stood in the way of company goals. With this information, we were well-equipped to design a solution that addressed all existing challenges. Our implementation and solution included:
Identification of Unique Customer Needs

Differentiating customer needs led to the development of new treatments and processes.

Integrated Customer Segmentation

A new integrated customer master addressed each segment according to location, revenue generation, industry, size, and other criteria, allowing for a more customized service approach.

Customer Experience Survey

Insight into customers' sales process and segmenting produced data to illustrate spend patterns and other key information.
Redesigned claims service
utilizing multi-channel methods of contact
Increased sales and brand engagement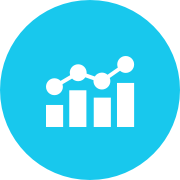 ABOUT
United Parcel Service Capital (UPSC) is the financial and supply chain management of UPS, delivering financial, insurance, and payment solutions.
CAN BE YOUR SUCCESS
Since our beginning, we've been passionate about helping our clients provide the best customer experiences possible. This passion, combined with a lot of knowledge and hard work, has allowed us to work with some of the top brands in the world. And we'd like to do the exact same for you. Just give us a call to get the conversation started.