One Integrated Solution to
Serve the Islands
PTP built and implemented an updated contact center solution that enabled Hawaiian Electric (HECO) to intelligently route customer interactions, improving the customer experience and reducing costs significantly.
THE CHALLENGES
HECO is the primary energy provider for six of Hawaii's islands, but their existing contact center solution was too fragmented to be effective. As a result of an outdated infrastructure, HECO was struggling with the following challenges:
A lack of automated interactions and self-service

Ineffective communication regarding outages

Room for improvement in the customer experience
Forming a Technology Partnership
HECO entrusted PTP with creating a modern contact center infrastructure, with the overarching goal of improving the customer experience. Our solution included:
A 360-Degree View of the Customer

Advanced reporting and data collection across all islands allowed agents to build a holistic view of the customer, enabling faster issue resolution and more proactive outreach.

More Self-Service Opportunities

The IVR solution featured advanced automation and self-service options, cutting down handle times, serving more customers, reducing operating costs, and handling outages more effectively.

Workforce Optimization

Because calls can be routed to any agent, the HECO workforce is better utilized.
1.33 million customers benefiting
from effectively routed calls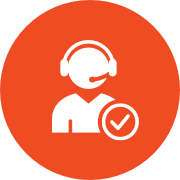 1 unified contact center platform
with several self-service options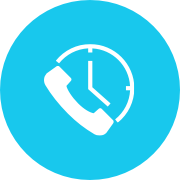 Improved call resolution time and service delivery
ABOUT
Hawaiian Electric Company (HECO) has provided modernized energy solutions to the Hawaiian islands for more than a century, serving 95% of residents across Oahu, Maui, Hawaii Island, Lanai, and Molokai.
CAN BE YOUR SUCCESS
Since our beginning, we've been passionate about helping our clients provide the best customer experiences possible. This passion, combined with a lot of knowledge and hard work, has allowed us to work with some of the top brands in the world. And we'd like to do the exact same for you. Just give us a call to get the conversation started.