Modernizing the Contact Center
The Florida Department of Economic Opportunity (DEO) requested a modern contact center solution focused on significantly increasing efficiency. PTP designed and implemented features such as self-service IVR, intelligent routing, workforce management, and intelligent routing to achieve the Florida DEO's primary goals and conquer operational challenges.
THE CHALLENGES
There were a number of challenges that resulted from the Florida DEO's outdated contact center, including:
The agency was often overwhelmed by high call volumes, particularly in cases of natural disasters or legislative changes. As a result, the contact center response became reactive, rather than proactive.

The agency struggled to adequately project training and staffing needs.

A lack of reporting and available data made it virtually impossible for the agency to integrate their CRM and contact center platforms.
Implementing a Proactive Strategy
PTP joined the Florida DEO as a strategic partner, utilizing our expertise to design a unique solution to suit their specific needs. After thoroughly analyzing their current technology and operations, we were able to execute a modernized solution that met all objectives. Our strategy and implementation included:
Self-Service IVR

Customers are empowered with self-service options, which use upfront data capture to address questions and concerns, as well as provide information. Integration with the CRM software enhances overall customer management.

Skill & Priority-Based Routing

Callers are routed to the agents best-equipped to serve their needs, while queue management offers wait time information and a call-back option.

Intelligent Desktop with Screen Pop

Screen pops provide agents with claimant or employer information for more efficient call resolution.

Reporting & Analytics

Real-time visibility offers managers an at-a-glance view of outstanding emails and queued callers.

Workforce Management

Improved forecasting allows for more effective employee scheduling.
30-second
Reduction in Average Handle Time
Decreasing the total by more than 6 percent
25%
increase in adherence
Allowing the DEO to handle approximately 3,500 more calls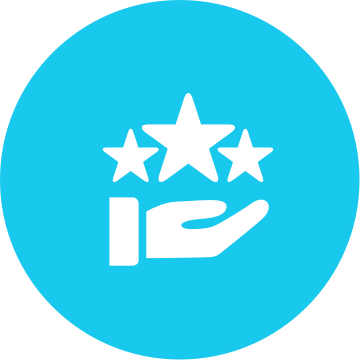 21%
jump in agents' quality scores
(from 72 to 93%), with a 6-minute reduction in Average Handle Time for the top agents at DEO
ABOUT
The Florida DEO administers state and federal programs to strengthen the state's economic growth, implementing efforts for community development, effective workforce investments, job creation, and local business support.
CAN BE YOUR SUCCESS
Since our beginning, we've been passionate about helping our clients provide the best customer experiences possible. This passion, combined with a lot of knowledge and hard work, has allowed us to work with some of the top brands in the world. And we'd like to do the exact same for you. Just give us a call to get the conversation started.