Customer Experiences Through Analytics
American First Credit Union (AFCU) requested a contact center solution that would personalize the customer experience, improve agent efficiency, and gather actionable customer insights. PTP implemented a strategy that employed natural speech IVR applications, speech analytics, and real-time reporting to achieve these goals.
THE CHALLENGES
AFCU's legacy contact center was no longer suited to their growing needs, leading to a diverse set of challenges, including:
Insufficient customer insight information collection

An inability to effectively score agents' call quality

A need for an automated process to improve the customer experience and strengthen agent performance
Implementing a Three-Pronged Solution
PTP formed a two-phase, three-pronged strategy to resolve the unique problems with the AFCU's outdated contact center. Our implementation and solution included:
IVR and Increased Availability of Self-Service

"Problem calls" are more easily identified by a new, natural-language-based application, while IVR solutions streamline and personalize call flow.

Speech Analytics and Quality Monitoring

Supervisors receive an accurate, actionable assessment of member satisfaction in real time, improving agents' ability to handle and score calls and refining training efforts.

Expanded Contact Center Reporting

Real-time reporting enables immediate supervisor action to minimize negative interactions, while historic data supports future agent training.
Increase in revenue
due to greater visibility in agent-member interactions
Member issues are addressed in real-time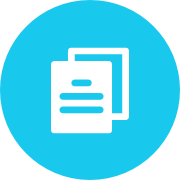 Historical data predicts future customer needs
ABOUT
The member-owned America First Credit Union (AFCU) is Utah's largest credit union with a member-centric business approach, and is committed to providing exemplary financial services for every member.
CAN BE YOUR SUCCESS
Since our beginning, we've been passionate about helping our clients provide the best customer experiences possible. This passion, combined with a lot of knowledge and hard work, has allowed us to work with some of the top brands in the world. And we'd like to do the exact same for you. Just give us a call to get the conversation started.