Your Trusted Experts in Accessibility
PTP implements IVR and contact enter solutions for customers in many different industries and making sure that these systems are accessible and in compliance is an expertise we bring to every client. We are markedly different from other organizations in that we not only discover what changes you need to make, but we actually help you implement those changes and put processes in place for future compliance.
Assess and Improve Your Accessibility
If your website and mobile applications are not Americans with Disabilities Act (ADA) compliant, you aren't just losing out on customers who cannot access them, but you are also putting your organization at major risk of a lawsuit. But keeping track of ADA accessibility guidelines for all of your digital content can be confusing and time-consuming, and constantly assessing new materials can feel like an insurmountable challenge.
Compliance…but Also Cost Savings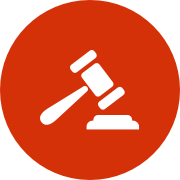 Court-Sanctioned
To put the importance of accessibility into perspective, large grocer company Winn-Dixie was found non-compliant in a historic lawsuit. A blind shopper was unable to access store information, such as their store-locator or coupons, on their website. The matter was taken to court. Winn-Dixie lost their argument to dismiss the case, as the court found they had to adopt an Accessibility Policy, conduct training, and make sure any third-party content posted on their site met WCAG standards.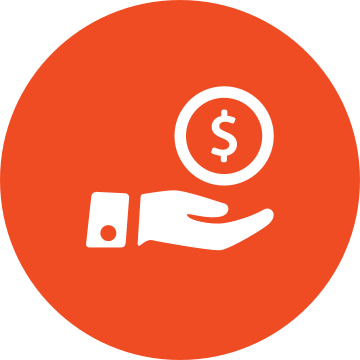 Cost Savings
Being accessible to all also means cutting your costs into the future. A Forrester Research Economic Study commissioned by Microsoft found that accessibility contributes to cost savings when it is integrated into existing and ongoing development cycles. Technology updates and redesigns that include accessibility have demonstrated reduced costs for maintenance and service. Moreover, according to Microsoft, as accessibility features are included, overall customer satisfaction improves.
Benefit All of Your Customers
It's important to remember that making sure your digital presence is accessible does more than just make sure you are in compliance; it benefits all of your customers. When you add additional means of communication to help those with disabilities, it gives more options for users to get support the way they want. For example, by adhering to color contrast requirements, you make your content easier to read for everyone. Keeping these principles in mind makes one thing clear: accessibility is more than worth the effort.
Blending Automation and Human Intelligence for a Viable Solution
At PTP, we believe that accessibility is an important part of the overall design and user experience, and that it should never be simply an afterthought. The fact is, automated tools are not enough to avoid litigation. So, we use a combination of automated and manual techniques to assess the compliance of your digital content according to section 508 and Web Content Accessibility Guidelines (WCAG) 2.0.
Our audits include detailed findings and recommendations by page and content type, as well as a comprehensive report with an executive summary. We then work with your team to implement any changes necessary to bring you into compliance. Finally, with our program improvement services, we help your team integrate accessibility into every process so that it is built in right from the start.
Our Accessibility Work in Action at Large State Agency
A large California state agency was focused on improving the digital customer experience for people with disabilities and wanted to be a leader among State government entities. To meet these objectives, the agency partnered with PTP to provide Web Content Accessibility Guidelines (WCAG) training, program improvement, and knowledge transfer to agency resources.
Identifying Opportunities
In partnership with the agency, we identified opportunities to increase compliance and reduce costs, including developing and implementing:
• A Formal Accessibility Program Roadmap
• Continued Accessibility Training
• Remediation Skills
• Coding Standards and Guidance
• Shift Accessibility Left
• Governance Process & Communication Plan
• Risk-Based Defect Prioritization
• Procurement Process Changes

Delivering Accessible Results
With the opportunities identified our client was able to restructure the program and assign a new Director of Accessibility that reports to the CIO. This allowed them to better develop and enforce policies and procedures. It also allowed them to shift accessibility focus "upstream" from user acceptance testing into development and requirements phases increasing compliance and reducing risk and to provide oversight and guidance in the procurement process.
Further Reading
Making digital content accessible isn't just the right thing to do, it's the law. Learn more about the importance of accessibility in the customer experience.
Make Accessibility a Priority with
an Effective Approach
When you're developing digital content, accessibility should always be a key consideration - but often, that's easier said than done. But when you partner with PTP, we will deliver the tools and experience you need to tackle the task with ease. By combining the best of automation technology and human expertise, PTP puts accessibility and compliance within reach for your organization.
Contact us for more information about how we can transform your accessibility issues into real-life solutions.