The Difference Between Customer Experience and Customer Service
Customers are the chief drivers for business. Without them, operations simply wouldn't exist. Having top-notch products and services along with a way to effectively market them is how you'll attract customers but when it comes to retaining them, both customer service and customer experience management have a huge impact on their loyalty.
People often use the two terms interchangeably when describing how customers interact with a business. But while the quality of the support that a customer receives is definitely part of the overall customer experience, customer service and customer experience (CX) are two different concepts.
There are entire departments within organizations dedicated to customer service as well as CX. There are the areas where customer service and CX are different, and aspects where the two converge. We can examine both. 
The Role of Customer Service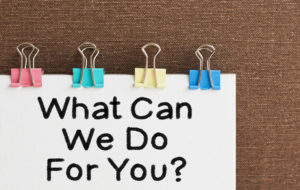 Customer service, also called customer support, is intended to fulfill a variety of functions for current and potential customers. People contact customer service with questions about products, the mechanical aspects of visiting the website or store, or getting support after the purchase among other interactions.
These interactions frequently pertain to the purchase process as well as the product quality itself. It's the customer service agent's job to help direct the customer to the right resources or higher-level support through the contact center or other accessible portals (like online resources).
Customer service management is responsible for training all levels of support agents to meet the organization's quality standards, and ensuring they are working efficiently based on typical call volumes or other criteria based on the channels customers use the most. Management must also view reports based on these interactions, as well as predictive analytics to increase the customer satisfaction rate and handle issues faster.
The TECHNOLOGY Infrastructure of Customer Service
If you focus on the contact center and customer access (i.e. not including an experience a customer would have in a store or retail outlet) the point where customer service merges with customer experience is the coming together of the technology, people and processes involved in customer interactions.
The organization's infrastructure for handling customer interactions, typically based on their Contact Center Infrastructure (CCI) or Customer Relationship Management (CRM), is what lays the groundwork the experience a customer may have. If it's too difficult to reach the right agent because of poor call routing, lack of available channels, or oblique methods of contact on the website, it makes for a bad customer experience.
Nonetheless, the technology that's used for customers to interact with an organization falls under both customer service and customer experience. The channels customers use the most dictate how this infrastructure should be built and prioritized. While CCI lies primarily in the realm of customer service since it is designed to handle customer service inquiries, CRM is utilized more in customer experience management although it often uses customer interaction data and can give customer service agents a 360-degree view of the customer in order to provide better service, predict buying patterns, and track purchases.
Hence, the technology associated with customer service, relationship, and experience management lend to why the terms tend to be used interchangeably even though they refer to completely different concepts.
THE ROLE OF CUSTOMER EXPERIENCE Management
Managing the customer experience encompasses the quality of customer support, but focuses more on the actual service or literally experience that the customer has when interacting with the organization across the buying journey.
CX pays closer attention to the customer journey map and the touch-points along the way in order to ensure the customer has more positive impressions of the brand in each stage. This involves both digital and physical interactions.
Customer service is centered around providing answers immediately and solving customers' problems while customer experience is about developing holistic views of the customer in order to form solid retention strategies that work.
Perhaps the most important differentiator for businesses today is the customer experience. And if a customer has a challenge with your service or product, or a bad experience with customer service, it can be hard to recover.
CX is about taking as many opportunities to engage with the customer without making them feel like they're being sold to. It can be a challenge. A recent study found that 80% of customers say companies put more effort into selling than providing excellent customer service. So organizations need to focus on building the relationship, not continually selling.
Ultimately, customer service is centered around providing more immediate support for customers who need help, while CX is the long-term strategy that aims to increase engagement and foster customer loyalty.
Authored bY
Mark Pendolino
Mark Pendolino is the Director of Marketing at PTP, overseeing the creation of customer experience content focused on helping organizations discover best practices for evolving the customer journey. Prior to PTP, Mark managed teams for companies such as Microsoft, Smartsheet, Fujitsu, and Parsons Brinckerhoff. Mark holds a master's in Communication in Digital Media from the University of Washington, and a bachelor's in Technical Communications from Metropolitan State University of Denver. In his downtime, Mark likes to thrash a bit on the drumkit and pretend he's a rock star.
DON'T MISS A POST!
Subscribe today to have our stories delivered directly to your inbox.